More streaks and droughts for MNUFC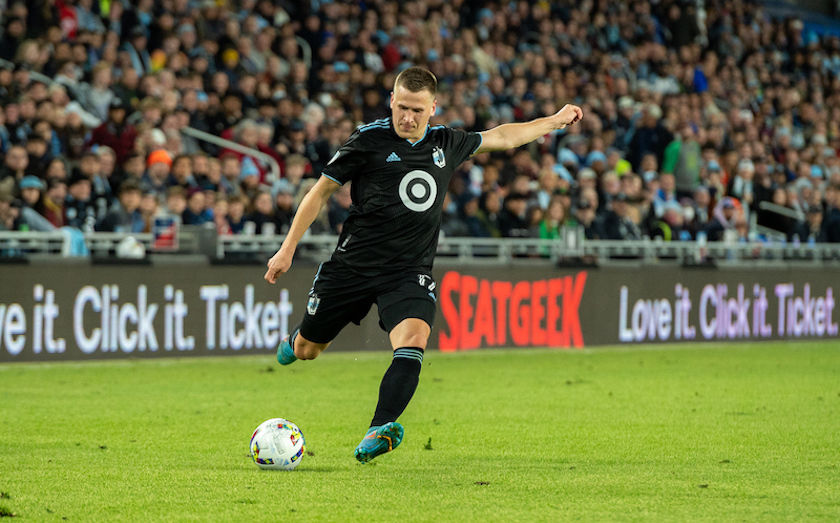 Robin Lod hasn't scored a goal in a year.
That statement's not quite true, not yet, but on Wednesday's Apple TV broadcast of the Minnesota-Houston game, they flashed a stat on the screen, noting that Lod hadn't scored since May 22, 2022, which immediately prompted a "okay they must have screwed that up, there's no way Robin Lod hasn't scored a goal in a year" reaction from me.
So I looked it up, and I'll be darned, it's true. Weirdly, it was on the end of a stretch where Lod scored five times in six appearances, even though he was out sick in the middle.
To be fair to him, it was only about a month after that goal that the Loons started regularly deploying him in central midfield, rather than as a forward; by my count, he's only gone seven or eight starts at forward without scoring a goal. But still, it was astonishing, and so I decided to look up some more droughts and streaks for the Loons.
Luis Amarilla
Last time he scored a goal not from the penalty spot: August 27, 2022
It's been 1,234 minutes since Amarilla scored a goal from open play. He's played 19 games without one.
Franco Fragapane
Last time he played 90 minutes in an MLS match: August 6, 2022
Fragapane played the full 90 minutes only five times last season. This year, he played 90 against Detroit City in the US Open Cup, and that's it. This seems a little strange for a guy who only turned 30 in February; his usage is like a 38-year-old who can only give an hour or so.
Kervin Arriaga
Last time he started two matches in a row and didn't get a yellow card in either one: September 17, 2022
Last time he started four matches in a row and didn't get a yellow card in any of them: April 10, 2022
Arriaga didn't get a yellow in the first four starts of his MLS career. He has 12 in 26 starts since. In all competetions this year, he has nine starts and six yellows.
Wil Trapp
Last time he got a shot on target: April 8
Last time he got two shots on target in the same game: July 8, 2022
Last time he scored a goal: August 17, 2021
If Trapp ever had a pair of shooting boots, he left them in Columbus or Miami. Only 23% of his shots have been on target over the past three season, a number that ranks down with the defenders (but higher than Arriaga, who has hit the target only 15.4% of the time, an astonishingly terrible number.)
Michael Boxall
Last time he missed two consecutive games: August 17, 2021
If one of the most important abilities for a soccer player to have is availability, then Boxall is the model. At age 34, he's started 45 of the 50 games, in all competitions, that the Loons have played over the past two seasons.
Bongokuhle Hlongwane
Last time he went two games without an attempted shot: August 27, 2022
Bongi leads MNUFC in shots attempted and shots on target this season. In terms of shots on target, the numbers aren't particularly close; he's got 13 shots on target, and nobody else has more than five. Hlongwane's scored five goals this season in all competitions, and right now he's definitely trending upwards.
Emanuel Reynoso
Last time he played: October 17, 2022
Well, obviously.