Is MLS Season Pass a concern for MLS?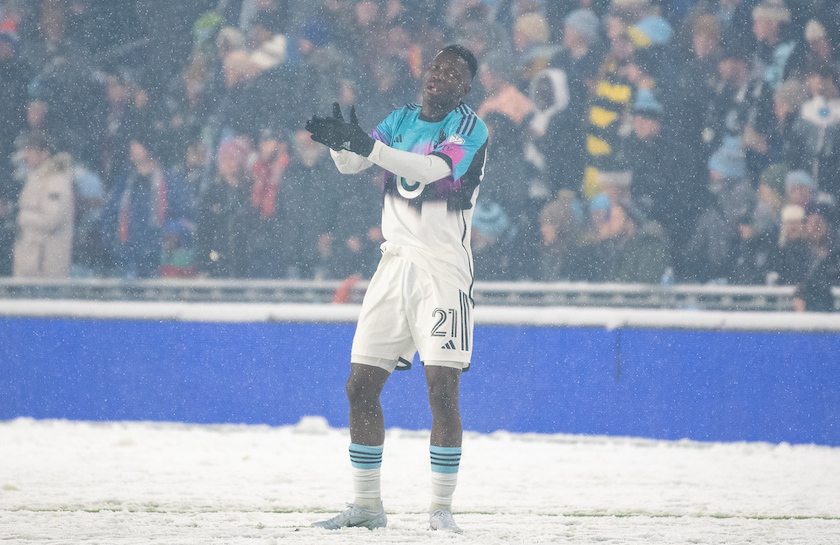 I have a friend, let's call him Mike (not his real name), who is a fan of the Loons. He's not a Minnesota United dilettante; he has strong opinions about Franco Fragapane, and he's the type that can name every backup fullback on the roster. He lives outside the metro, so he doesn't get to come to as many games as he'd like, and he has a young family, so there are occasional bedtime-related issues to put a damper on his TV viewing.
What I'm saying is that he might not be a card-carrying MNUFC sicko, but he's definitely in that next tier: serious fandom, someone who cares a lot about the Loons, as much as he cares about the Timberwolves and every other one of his favorite sports teams.
And he doesn't have MLS Season Pass.
He was the one that pointed out to me that $100 for the season is basically $3 per match, not all of which he's able to watch… and when you put it that way, that cost does feel a little steep.
This has held true for every one of my MLS-supporting, non-sicko friends. These are people I talk to weekly, about the Loons, but when I ask if they watched the game, they always just saw the highlights. (Or, the Loons game happened to be available for free on Apple TV, so they got to watch it even if they didn't know that it was going to be free, in advance.)
This is personal and anecdotal evidence, of course, but it does provide some context for a single-source tweet from MLS podcast MLS Gone Wild, which suggests that subscriptions have fallen drastically short of Apple's initial expectations.
My friends aren't poor college students or struggling artists that aren't ponying up; they're all middle-aged, with good jobs, who nevertheless have not decided to spend $80 or $100 for a season of the Loons - serious fans, but not quite serious enough.
This isn't unique to MLS. These people don't pay for MLB.TV or NBA League Pass, either, and they also aren't subscribing to cable television these days. They're big fans of the local teams, but watching live games has become a luxury, one they don't want to pay for. For sports, they depend on broadcast TV (hello, NFL), as well as the random sports that might be available through another streaming app they already pay for.
But they're not willing to add something else to their subscription pile.
I have enjoyed the Apple coverage of MLS so far, like the MLS 360 show (hugely improved from the first week, when it looked like "MLS Science Theater 3000"). The games look good on TV, which wasn't previously the case in every market, and - given that they're all in one place - they're certainly easy to find.
But when you're a fan of one specific team, it's not like adding 28 other teams to the pile makes any difference to you. My friends really want to watch only one team, and so that's how they see this package: the equivalent of paying $8.33 per month, all year round, for one team.
Again, this is not unique to MLS. It costs as much or more to watch the Wild or Wolves, outside of a cable package; Bally Sports North will give you both for $20 a month. An MLB.TV subscription for one single team costs $130 for a year (and you can't be in that team's local broadcast area, either).
The difference, though, is that those other sports are not still trying to grow an audience. Even if the Twins suddenly aren't on TV anywhere, there will still be generations of Twins fans who tune in on the radio and who go to Target Field and who talk Twins and read about the Twins and remain Twins die-hards.
There are plenty of real Loons fans out there, just like my friends. They're still watching highlights. They're still demanding more defensive responsibility from Franco Fragapane.
But are there enough? And is MLS Season Pass cutting off the growth?